Tonight is the night: two Republican debates because there are so many candidates running for the presidential nomination that it would be too unwieldy to have them all on the stage at the same time. It's rather unprecedented.
One hopes there will be a robust discussion of vital issues and the audience will get a better feel for who has the character, the right principles, and the experience to take on the progressive agenda and win. Then there's the other possibility: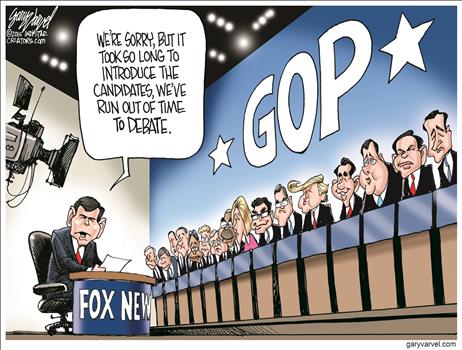 There's also the circus surrounding one of the candidates:
May this, instead, be a valuable time for Republican voters to assess the credentials of all seventeen of the candidates. Let's leave the circus atmosphere behind.
Tomorrow, I'll do my best to offer an evaluation of what transpired.