I feel eclectic today—no overarching theme, just some scattered thoughts. I watch the presidential campaign unfolding and see the same old bias in reporting. Nothing ever changes there.
The mainstream news media also has a hard time recognizing real news:
Then there's the overwhelming evidence that the government that's supposed to keep us safe has no idea what it's doing. The 95% failure rate for the TSA in a test to see if they can stop weapons from coming through airport security is not comforting:
Another random thought has to do with the imbalance in the voices allowed in the public square: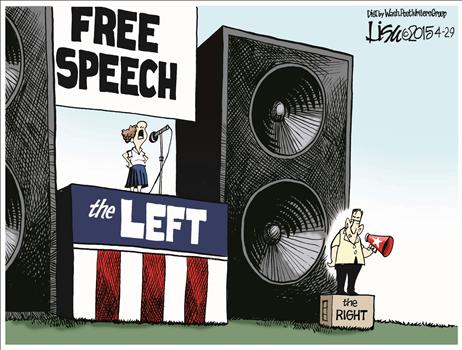 Yet I will continue to use my little megaphone. Who knows how God may use it sometime?