Yesterday, ISIS captured more than 100 Christians in Syria. If they are treated as other captives, the women and young girls will be raped and brutalized, then executed. The men may be burned alive or crucified. Hatred drives these Islamists, and nothing will appease them. This is no different in spirit than the Nazis. Both movements were and are fueled by Hell.
Yet what do we hear from the administration about this latest report of Christians being massacred? Not a word yet. You see, we wouldn't want to "inflame" the captors. It might lead them to continue their rampage of terror. At least, that's the message Obama's spokespersons are disseminating.
Our president, meanwhile, shows no signs of changing his mind about the foolish comments he made at the Prayer Breakfast:
This past week, we did get a warning about a possible terrorist attack on the Mall of America in Minneapolis. Was it genuine, or just a ploy to force Republicans in the Senate to drop their opposition to Obama's unconstitutional executive amnesty? I don't know for sure, but I do know that malls like that would make perfect "soft" targets for the terrorists.
Did you see the sign at the Mall of America, boasting that it was a gun-free zone? Well, that's great. Now we don't have to worry about terrorists taking guns in there. After all, it's against the law, right? And they are so law-abiding. The absolute foolishness of our politically correct contingent is neverending.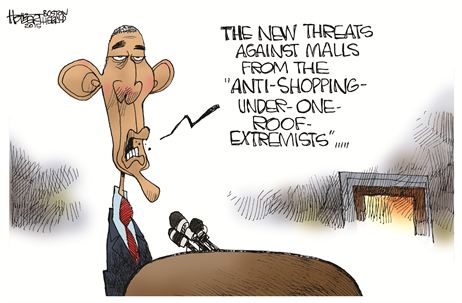 May I take one more opportunity to make fun of the "jobs for jihadists" theme?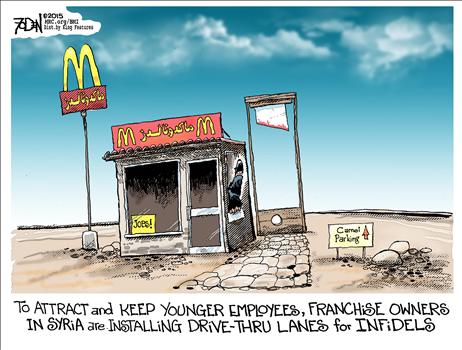 As a nation, we have entered the "Obama Zone," where everything we've ever believed is now turned upside down.
And here's another thing that is now reversed: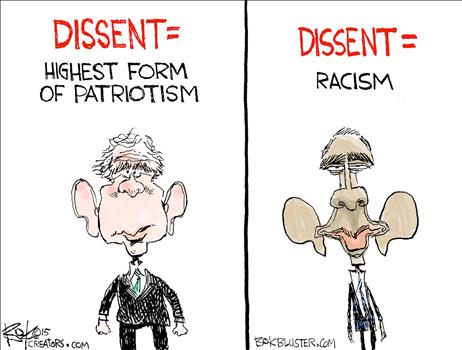 A poignant Scripture from the book of Isaiah is one I've used many times to decry what we see happening in our country. I'm going to use it again today simply because it so accurately describes what we are experiencing:
Woe to those who call evil good, and good evil; who substitute darkness for light and light for darkness; who substitute bitter for sweet and sweet for bitter! Woe to those who are wise in their own eyes and clever in their own sight!