For today, how about a quick review of this week's highlights? Or are they lowlights? You decide.
A Texas federal judge stayed Obama's executive order granting amnesty to illegal immigrants. This was a jolt to the president, who has been very consistent throughout his presidency on this issue: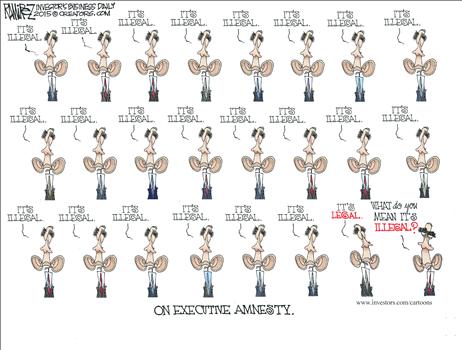 Will he stand for this affront to his executive authority?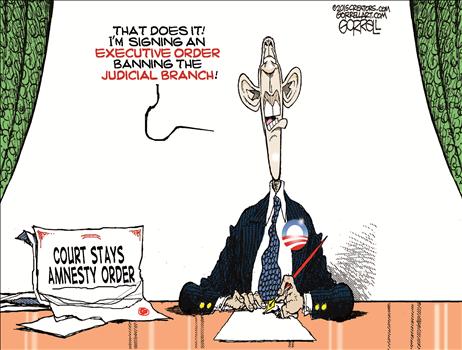 Then we had State Department spokesvalleygirl Marie Harf offering her solution for Islamic terrorism—all they need is jobs!
I can see the plea now: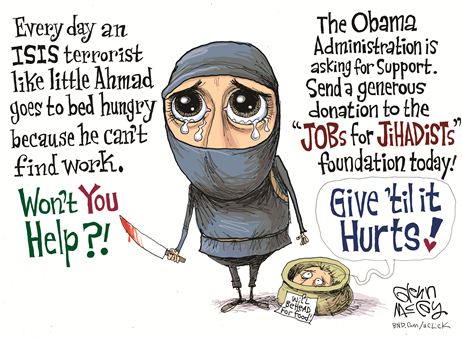 This "solution" appeared while President Obama was holding his "Violent Extremism" summit that never once acknowledged something called Islamic violent extremism:
Joe Biden couldn't keep himself out of the news as he prepares his barrel-ride-over-Niagara Falls presidential campaign. Standing behind the wife of Ash Carter at his swearing-in as the new secretary of defense, Biden, shall we say, took the spotlight off the ceremony:
I'm sure this has created a groundswell of support for him among the Democrat electorate:
But certainly the most important event of the week—surpassing executive orders, jobs for jihadis, an extremism summit, and the latest Biden embarrassment—has to be this one:
That has to warm the heart of every ordinary dog and/or person. There's hope for us all.