I'm fighting the temptation to write a blog that lists every action of the Obama administration that manifests scandal, deception, misinformation, racial division, or astounding incompetence, but I don't have the time to write that long of an article—nor would many readers make it to the end. So I have to break up those incidents into bite-sized pieces.
Let's just focus for now on the latest manifestations. Jonathan Gruber of Obamacare deception infamy will be testifying before a congressional panel soon. That will put him back in the limelight, which is important, because the public needs to be constantly reminded of what has been foisted upon them. When that happens, I fully expect this type of response from the White House:
The president's chief enablers will probably step in at that point, and it will be hard to tell the difference between the White House spin and what the enablers are saying. But if they could be totally honest, we would hear something like this:
Also, since Ferguson has been our obsession for the past week and a half, and we've made a hero out of a thug/thief, the administration has decided that we once again need a national conversation on race. If I had the authority, I think I would ban the phrase "national conversation on race" indefinitely. Why? The administration's definition of any such national conversation only goes one way—blaming law enforcement for all the problems. In the past, we've had presidents who acted racially—think of Woodrow Wilson, a staunch supporter of segregation who acted it out during his administration—but now the pendulum has swung in the other direction:
Translation: guilty until proven innocent, and in our eyes, you are never innocent.
Almost unnoticed while the fallout from Ferguson continues is the new barrier we've broken with our national debt. The $18 trillion mark is now in our rearview mirror as we head on to new heights in the next two years. It is now an established fact that the Obama years have added more to the national debt than all other years in our nation's history combined. Yet the president brushes it off as inconsequential while he seeks to add even more to that total: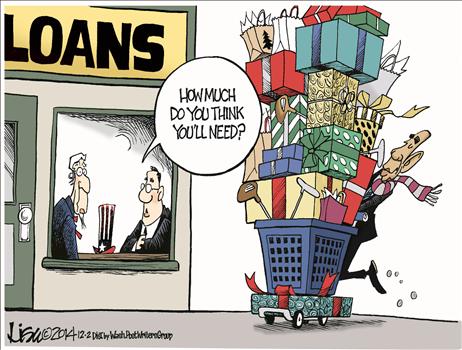 What makes this particularly galling is that while running for president back in 2008, he specifically targeted the debt George Bush contributed, calling it "irresponsible" and a "failure of leadership." Then, to add to the rhetorical flourish, he said that amassing a debt such as Bush had done was clearly "unpatriotic."
By your own words, you will be judged.
Might I suggest a new national conversation? How about we talk nationally about the voters' responsibility to place men and women of honor and integrity in office? For some reason, I doubt the eagerness of the Obama administration to take part in that national conversation.