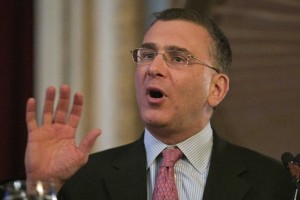 Jonathan Gruber. Ever heard of him? He's now infamous, at least for those who are paying attention to the latest Obamacare development. Gruber is an MIT health economist who was one of the key architects of Obamacare. A video has surfaced from 2013 where he is on a panel discussing the passage of that law. His comments are eye-opening.
First of all, he admits the bill "was written in a tortured way to make sure [the Congressional Budget Office] did not score the mandate as taxes." So, it was a tax, but the wording was so convoluted that it would be hard to figure that out. Understand, this is not Gruber bemoaning that fact, but trumpeting it as a "win."
He continued by saying that the goal was to hide the truth from the American people: "If you had a law which said that healthy people are going to pay in – you made explicit healthy people pay in and sick people get money, it would not have passed."
Well, he's right about that. But, as Nancy Pelosi, one of the self-proclaimed brilliant minds of the Congress, informed us back then, we needed to pass this bill so we could find out what is in it. Right. That's how all bills should be passed—vote first, read it later.
Gruber wasn't done. He then got to the bottom line: "Lack of transparency is a huge political advantage. And basically, call it the stupidity of the American voter or whatever, but basically that was really really critical for the thing to pass."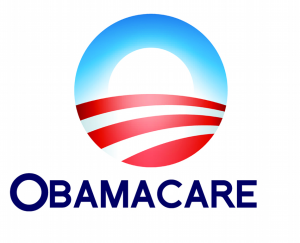 There you have it. The people who designed Obamacare, and those who promoted it, essentially relied upon Americans' stupidity to make it law. There's the demeaning aspect of Gruber's comment—how he and others in this administration view the American public—but there's also the element of truth in his analysis: the American people can sometimes be terribly stupid and go along with policies intended to destroy them.
Gruber concluded those comments with this: "Look, I wish … we could make it all transparent, but I'd rather have this law than not."
Let me translate: "The ends justify the means."
Why would Gruber be so open about this? Did he think this would go unnoticed because the American people are so stupid? Is it simply the hubris of the arrogant class that knows what is good for the rest of us and will impose it upon us without our consent?
Regardless, the most transparent administration in history—in theory, not in reality—has just had a bright light shined on its deceptive practices. This is not an isolated incident; it's the modus operandi for this White House in all things. Think Benghazi, the IRS, the DOJ, the NSA.
If you have been an Obama supporter in any fashion, you have aided in this deception. It's time to wake up to the truth.
Now, will the mainstream media mention this or will they once again feign ignorance or declare it's a non-story?
If you want to view this video, I hope you can. According to the account I read, though, it was pulled off YouTube yesterday after the initial furor. The coverup begins.