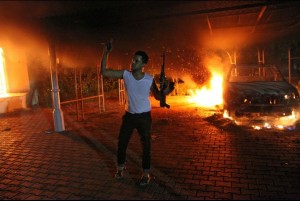 Benghazi is back. Big time. As it should be. All the facts about the terrorist attack that resulted in the deaths of four Americans have never been uncovered. Questions remain about a number of issues: Why was that consulate even open in a hostile environment? Why was it not adequately protected? Could our military have gotten there in time to stop the attack? How in the world did an obscure internet video become the scapegoat for the violence? How did politics play into the decision to blame the video?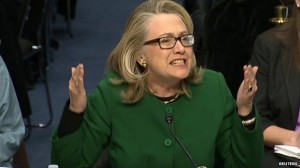 The Obama administration has ducked and weaved to avoid straight answers. It has gone to great lengths to shield both Obama and Hillary Clinton, the latter of whom staged her infamous response to a congressional committee with a fake outrage, yelling, "What difference at this point does it make?" when asked about her role in the tragedy.
Congress sought relevant White House e-mails about the attack last year, only to be stonewalled. It took a Freedom of Information Act request by a private organization, Judicial Watch, and a court order to force the administration to finally release those e-mails. What they reveal is revealing.
One of the e-mails is now the subject of great attention. Ben Rhodes, Deputy National Security Adviser, outlined what the official response should be. The summary is simple: blame the internet video for the violence; deflect attention from policy failures; emphasize Obama's cool and collected leadership. All of this is in the context of the 2012 presidential campaign as the Obama people were more focused on reelection than actually conducting foreign policy and getting to the truth about the Benghazi episode.
Yesterday, White House spokesman Jay Carney tried to assert that this particular e-mail had nothing to do with Benghazi, despite the fact that it is mentioned specifically in the e-mail. His absurd answers to reporters finally doing their job after two years could be called comedic, if not for the horror of the Benghazi event itself.
This is a story that should not go away. It is far worse than Watergate, as is the IRS debacle. Yet it appears that only one network besides Fox took the time to include it in broadcasts yesterday. The New York Times didn't think it worth the trouble either. These journalists don't deserve any awards for their work:
And when the president decides to lecture other nation's leaders on their behavior, he has no credibility:
Benghazi and the IRS are open wounds that need immediate attention. They cannot and should not be ignored. Will the mainstream media do its duty for once? Not unless their feet are held to the fire. It's time to turn up the heat.