Watergate was an egregious attempt by some Nixon staffers to steal strategy intel from Democrats during the 1972 presidential campaign. If successful, it would have given the Nixon people insight into how to conduct their campaign to defeat George McGovern. It was an attempt to influence an election. For the record, it was spectacularly unsuccessful. Nothing was taken and no one who broke into the Democrat headquarters even resisted arrest.
Moreover, it was entirely unnecessary; McGovern effectively defeated himself, losing 49 states. As I tell my students, not only was the attempt to steal documents immoral, it was unbelievably stupid, as there was no way Nixon was going to lose that election. Those who carried out the deed were prosecuted, as they should have been. Nixon ended up resigning as a result of his actions to cover up what happened. His resignation also was appropriate, given his desire to obstruct justice.
Any attempt to influence an election unfairly should be viewed with the utmost concern, and anyone involved in doing so should be prosecuted to the full extent of the law. When the perpetrators of such injustice are Republicans, the media's long knives come out. During Watergate, it was the Washington Post that led the charge.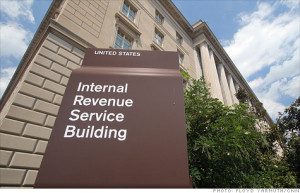 We have a situation today that is, in fact, far worse than anything that occurred in the Watergate fiasco, yet neither the Post nor any of the mainstream media cares. The IRS targeting of conservative groups leading up to the 2012 presidential election should be garnering even more attention than Watergate did in the Nixon era.
There's even a big difference between the two cases: the IRS was successful in its endeavor to silence those organizations prior to 2012 by harassing them with endless questions and denying or stalling their tax-exempt status applications until after the election had passed. Freedom of political speech was stifled through this unconstitutional means. And it probably had an effect on that election's outcome.
Yet the only major news outlet bothering to report on this continuing scandal (and the coverup that has become rather obvious) is Fox. Talk radio keeps attention on it, as do various conservative websites, but the mass of the public has been kept in the dark regarding these unlawful actions.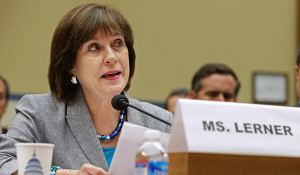 At the center of the controversy is Lois Lerner, the IRS official who spearheaded the stalling tactics. She has a history of trying to undermine conservatives, and her refusal to testify before Congress regarding her actions only lends credence to accusations that she did this for political purposes, perhaps at the behest of the White House. E-mails have surfaced making it clear she knew what she was doing. The House of Representatives is going forward with contempt charges, and is pressing the Justice Department to prosecute her for criminality.
The only problem is that Eric Holder continues to hold the reins as attorney general. He will ensure that any attempt at prosecution is squashed. What we have here is something far more serious than Watergate. The administration, though, feels it has no reason to worry—the media has its back.
What does this portend for conservative groups as we go forward?
Republicans need to continue to apply the pressure. Election fraud needs to be addressed. Government corruption must be exposed, even if the investigation leads to the White House. Some Democrats are declaring, in outraged tones, that this is not Watergate. They are correct: Watergate pales in comparison.