Obamacare has become "the" national joke. When even late-night comedians who have never brought themselves to make fun of this president put Obamacare in their sights, you know he's hit an all-time low. Polls show the same, as Obama now is regularly under 40% in his approval rating. All this criticism, though, has obscured Obamacare's greatest success:
Hey, you have to give credit where credit is due. The president's "fix" for those losing their coverage, however, has been somewhat less successful: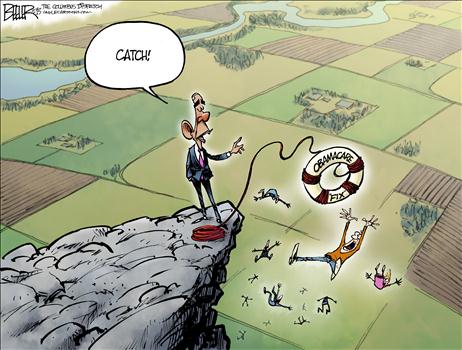 The Democrat party, on the whole, is beginning a full retreat from its erstwhile leader. Mere politicians [as opposed to statesmen] are nothing if not focused on their reelection chances, and Democrats up for reelection in 2014 are showing the first telltale signs of all-out panic. Do they really want to tie themselves to this debacle? Of course, they are just as culpable for it as Obama, but they're going to pretend it was all his idea and try to distance themselves from this policy disaster: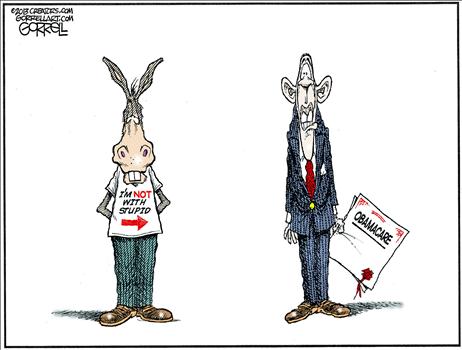 If Hillary Clinton, widely perceived as the heir-apparent in the party, attempts to paint herself as different somehow on this issue, she's going to have a hard time convincing a lot of people. Not only did she serve as Obama's secretary of state, and not only did she fully endorse Obamacare, but does anyone remember Hillarycare back in the 1990s?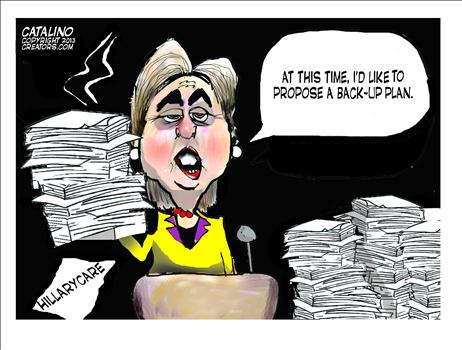 That one crashed and burned before it ever got off the ground. She has no credibility on this issue. If "We the People" should put her in the presidency, we'll only be repeating the reign of error we're experiencing now.
Wake up, America.