Another election day has passed. What do the result signify?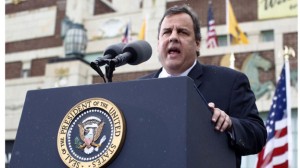 In New Jersey, Chris Christie won reelection as governor. He won by a large margin, leading all the talking heads to chat up his presidential possibilities. While Christie won impressively, he had no coattails; the Republicans failed to pick up key legislative seats. This was a victory based on the personality of one individual, not on philosophy of government or principles. Christie ran as a middle-of-the-road guy, appealing to Democrats, who are more numerous in the state. That's an understandable tactic, but what does the man really believe? Social conservatives are not enamored with him; he recently signed a law banning counseling to help children turn from homosexuality. He's bought the line that homosexuality is not a choice, but simply a matter of one's genes.
Chris Christie as the Republican nominee for president in 2016 would give me no pleasure. His presumed conservatism is purely pragmatic, and he can't be trusted to govern on anything approaching Biblical principles. By the way, he also declined to help his fellow Republican in Virginia, Ken Cuccinelli, when asked to make the short trip from New Jersey to campaign on his behalf.
Cuccinelli, the Republican candidate for governor in Virginia, lost last night by a slim 48-45% tally. This was after polls showed Democrat Terry McAuliffe ahead by 12-15 points just two weeks ago. Cuccinelli closed that gap rapidly due to rising disgust over Obamacare. As Virginia's attorney general, Cuccinelli was the first to challenge Obama's healthcare law in court. Pundits are saying if the campaign had gone just one more week, Cuccinelli could have pulled it out.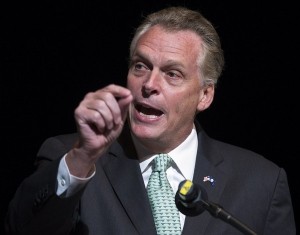 So now the state where I spent most of my adult life has a Clinton crony in its governor's mansion. McAuliffe has to be one of the most unsavory creatures in politics, yet Virginians chose him regardless. His strategy of painting Cuccinelli as an extremist who hates women [translation: he's strongly pro-life] won over enough low-information voters to make the difference.
Two other factors: an Obama financial backer set up an organization to fund the campaign of the libertarian candidate, who probably took enough votes away from Cuccinelli to affect the outcome; the Republican establishment turned its back on its own nominee, highlighting the growing rift between those who operate on principle and those who make political expediency their god. Ken Cuccinelli, a decent Christian man who puts principle first, deserved better. But Virginia voters got what they deserved.
Incidentally, the overlooked result in Virginia is that Republicans maintained a 2/3 majority in the state's House of Delegates. McAuliffe doesn't have a rubber-stamp legislature that will do his bidding. Don't expect that inconvenient fact to come to light; the media will instead crow about the defeat of a Tea Party-backed candidate.
Despite the Virginia outcome, Democrats have reason to worry as the 2014 congressional elections approach. Obamacare is going to remain a key issue, no matter how they try to spin it. The Tea Party sentiment in the country is not dead, and the overreach of the Obama administration continues to energize that sector of the electorate. We could see a repeat of 2010.