The Obamacare website failure is probably one of the biggest government fiascos of all time, and that's saying a lot if you know about the fiascos of the past, primarily on the progressive/liberal side of politics. Those who are on the president's side, and who never seem to think he should be held accountable for anything, are having a tough time navigating through this current trouble. Maybe you've noticed how cranky some of them have become:
One way around this may be to spin it as a positive: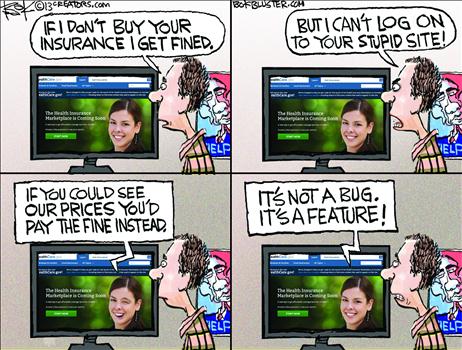 That should remind us that the poorly constructed website is only the surface problem. The real problems with Obamacare go much deeper. Those of us who don't want it ever to see the light of day shouldn't focus entirely on the technical glitches, but continue to educate the public on how many people are losing their current healthcare plans and how they will be paying far more on those Obamacare exchanges.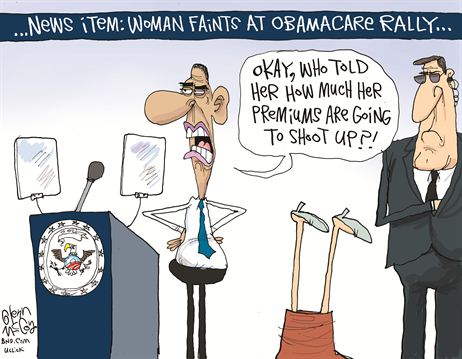 This joke of a website can help by delaying Obamacare's implementation. Perhaps we should applaud the team that created it:
As always, the president is not to blame for any of this—just like he has no blame for the moribund economy, the Benghazi coverup, the IRS targeting of conservative groups, the selling of guns to Mexican drug lords, the Justice Department's bugging of reporters, or the massive NSA intelligence-gathering on American citizens.
Obamacare may be on life support. This is one time I would approve pulling the plug:
There still may be hope that this monster will expire.