I noted yesterday that I don't really believe those polls showing the president to be far ahead of Romney. I believe they are bogus, constructed with skewed samples. However, it cannot be denied that this race is either tied or Obama is slightly ahead. Considering the damage he has done to the country during his tenure, the fact that he could even be in the running is disturbing. It's a warning signal for us as a people. What have we become?
I've spent countless hours over the past three-plus years attempting to show how he has led us to cliffs both moral and financial. Lately, his foreign policy has come to the forefront: his disdain for Israel, sympathy for Islam, and utter cluelessness with respect to the true nature of our enemies. I question whether he can even identify our enemies.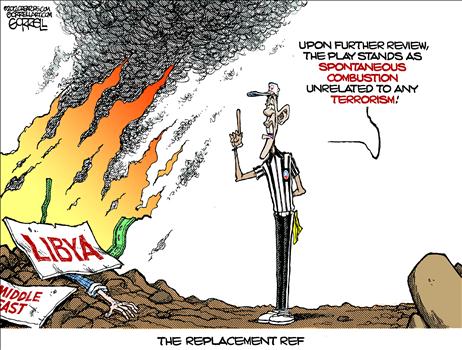 We now know that within twenty-four hours of the attack on our consulate in Libya and the murder of our ambassador there that the administration had all the intel it needed to conclude this was a terrorist attack associated with Al Qaeda. Yet Obama sent out his UN ambassador, Susan Rice, to all the Sunday talk shows to declare unequivocally there was no terrorism involved. This was all born of a horrible video about the prophet Muhammed, we were told. It took many days for anyone in the administration to say otherwise; Obama himself still hasn't been able to articulate the "new" perspective. In his speech to the UN earlier this week, his focus was once again on the video and how it was the real cause of the inflamed passions in the Muslim world.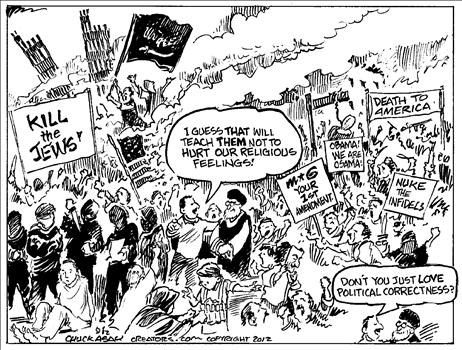 In Obamaworld, one cannot criticize Islam. He will feign commitment to the First Amendment right to free speech while simultaneously seek to punish those who exercise it in areas where he disagrees.
If anyone wonders why he is doing this, all you have to consider is that it's campaign season. He doesn't want anything to rock his world as he goes "forward." Surely his outreach to the Muslim world has worked, right? He has reset our bad relations with other countries, correct? He is the anti-Bush, so everyone now loves us. The reality upsets his paradigm. And when it comes to dealing with the reality, he is still voting "present," which was his favorite vote as a state senator. He really is the empty chair Clint Eastwood mocked:
Yet the only way most of the electorate will know about these failures and lies is to watch Fox News or other alternative internet sources. The mainstream media, both on television and in print, ignore his failures. They are on his side and are working actively for his reelection.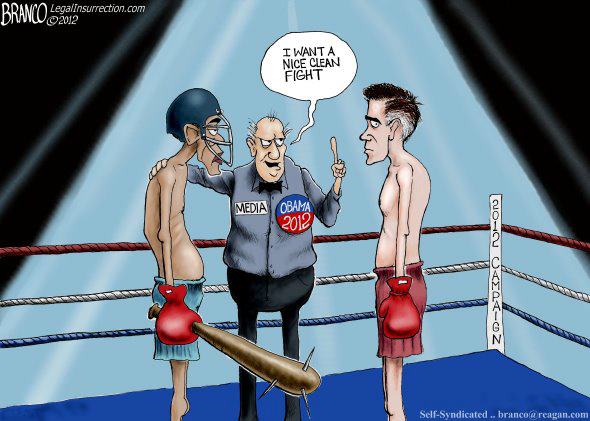 Meanwhile, Mitt Romney can be slandered mercilessly without the media objecting, although I have to give credit to one media person who did ask the president if any of his campaign ads might cross a line. His response?
I'm sure he'll now correct those misperceptions and deal honestly with Romney's real record. Keep watching.
If this president is reelected, we will have no one to blame but ourselves. It will reveal once and for all the spiritual poverty that dominates in our nation. At root, this is a spiritual crisis. Our problems, whether economic, moral, or in foreign relations, all stem from our rejection of the Biblical worldview. Electing Mitt Romney doesn't solve our deeper problem, but it at least will give us a chance to regroup; it will be a second chance. We have to pray for God to be merciful to a people who don't deserve His mercy. Fortunately for us, His nature is to show mercy whenever He can. May He do so again. May we have that second chance.