What does my title today mean? It means I'm tired of thinking for now and just want to throw a few cartoons at you. They are on a variety of subjects, but all pretty effective, I believe. Let's get started. How about the reluctance of Republican primary voters to fall in love with Mitt Romney's candidacy?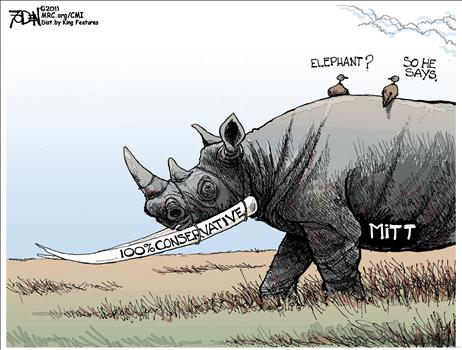 While we're on the subject of politicians, here's another one on Barney Frank's announced retirement that captures the true spirit of the man:
We must not ignore the Occupy Wall Street fiasco:
And finally, here's a commentary on the degradation of American culture:
Enjoy your weekend. It's a gift from God.