Did you catch President Obama's speech earlier this week in Texas, right on the border with Mexico? It was a particularly partisan speech in which he accused Republicans of being partisan. He claimed that the border was safer than ever, that the fence was virtually complete, and he found it especially opportune to "joke" about his detractors now wanting a moat with alligators.
Hah, hah.
Cartoonists have been quick to note that he was speaking to a very friendly audience that seeks an amnesty policy. They have correctly identified the speech as stridently partisan and given not really as a policy initiative but as pure politics. Here's how it looks to them: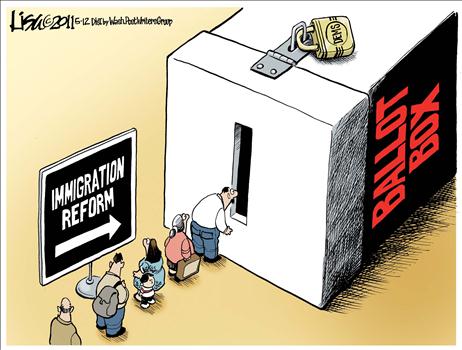 They haven't fallen for the spin: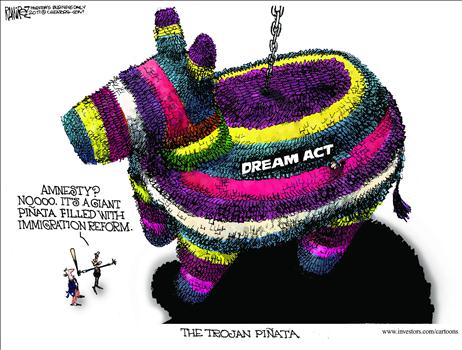 He said there have been fewer illegal immigration arrests. Perhaps this is the best explanation for that:
As with all things Obama, he's not really serious about dealing with genuine problems. He's got his political agenda; it trumps everything.