Politics has taken a back seat to the celebration of Resurrection Day, at least for me. Congress, though, is going to remain in session, and the president is going to be out making speeches—something he does so well. What has happened while we've been focused elsewhere?
Well, nothing has changed much. The dollar continues its slide:
We are about to be engulfed with the tsunami of entitlement spending, which will send the nation to the international poorhouse:
We're also about to decide whether to raise the debt ceiling:
And, of course, we have the president reaching out to the other side of the aisle in his typical conciliatory fashion:
While he continues to proclaim his devotion to our nation's founding principles: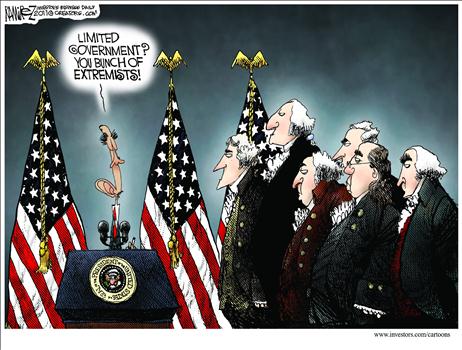 Yep, nothing much has changed.