I think I'm going to set a record today for the number of political cartoons in one of my posts. The Wisconsin debacle has inspired the cartoonists as much as any event since I've started this blog. So let's get started. How about a take on the Tea Party's flag from the public employees' unions' point of view?
You have to pay attention to realize the wording is slightly different. That slight difference, though, is a world of difference in concept.
Selfishness seems to be the dominant theme with the protesters. The unions need to understand that their demands do affect others: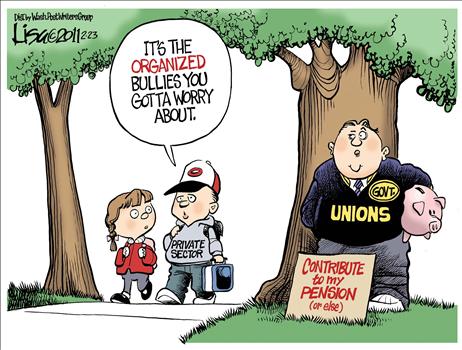 Of course, the media is doing its part, as usual:
The double standard in coverage with respect to Tea Party rallies and the current lawlessness is astounding. The same can be said for coverage of the Democrat legislators who fled the state [a tactic that has spread to Indiana]. Can you even imagine what the coverage would be like if those were Republicans who were not doing their job? Again, the hypocrisy is glaring:
What might be the solution for finding these "lost" Democrats?
Perhaps a history lesson for journalists would help as they seek to provide a "fair and balanced" approach: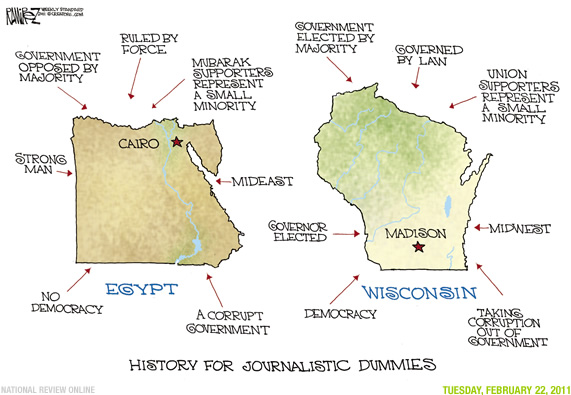 Do you think they will be good students?