Let's let the cartoons do the talking today—on a variety of issues. First, on the California judge's amazing ability to see homosexual marriage as something enshrined in the Constitution:
While we're on the subject, why stop there?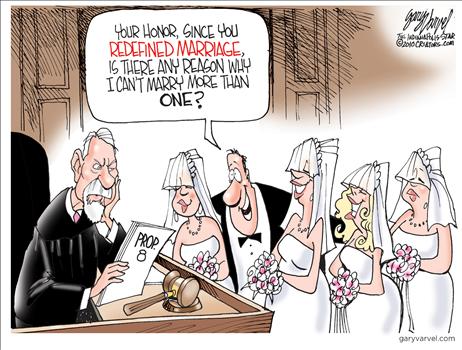 Then there are the continuing bailout policies of the Obama administration. Are we finally beginning to understand how this works?
Obama's policies are actually endangering jobs. Sometimes, though, that's progress:
Switching to foreign policy, it's nice to know our president is on the right side of things:
We used to be engaged in a War on Terror. I'm not sure anymore what we're engaged in. I can say without condition, however, that no one right after 9/11 ever said this: