While most of the world is entranced by the travails of Lindsay Lohan and other high-profile stories, I've been following the non-news news—you know, the real news that is considered non-news by most of the mainstream media. Let me give some examples.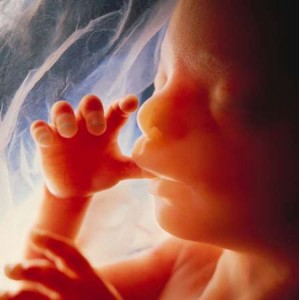 First: Remember that executive order President Obama signed saying that his healthcare bill wouldn't fund abortions? The one that brought all the supposedly pro-life Democrats on board? The one that I and many others said at the time was entirely bogus because he would never keep his word?
Here's the latest on that: we are now told that Health and Human Services will be giving $160 million to Pennsylvania to cover the cost of any abortions legal in the state. Apparently, New Mexico also will be receiving funds for the same purpose. These may be just the first two of many. Republican minority leader John Boehner sent a letter to Secretary Sebelius in May asking how her department was going to ensure that Obama's executive order will be carried out. He has never received a response. Well, not officially. We've all been notified now that the executive order is a dead letter.
Second: How many have heard about the administration's crusade to convince the nation of Kenya [home of Obama's family on his father's side] to ratify a pro-abortion, pro-Sharia law constitution? The Sharia law part would divide Kenyan society in half legally; the abortion part is self-explanatory. Vice President Biden visited Kenya last month, pushing for it. That's bad enough, but to make it even worse, American taxpayers are paying for this to the tune of more than $600,000. Some of that money went to the Kenya Muslim Youth Alliance. Is this really how you want your tax money spent?
This relates back to another of those non-news news stories from before the 2008 election: how Obama went to Kenya to campaign on behalf of the radical socialist candidate in its presidential election. Don't remember that? I'm not surprised.
Third:  This one is non-news news for another non-news news story. Sometimes they pile on top of each other. When the NASA administrator announced that one of NASA's priorities was to develop relations with the Muslim world and make them feel better about themselves, the administration said he had been given no such mandate—another example of an inconvenient individual being symbolically thrown under the bus, which happens often with Obama. Well, a congressman has come forward with testimony affirming what the NASA director said. Rep. Pete Olson, ranking Republican on the committee that oversees NASA, says that administrator Bolden told him last month that he definitely had a directive from the White House to be an arm of outreach to Muslims.
Maybe instead of being thrown under the bus, Bolden was thrown under the Space Shuttle—an inventive twist on an old policy.
Fourth: Donald Berwick, the man assigned to direct Medicare and Medicaid [placed there by recess appointment without the approval of Congress], who advocates healthcare rationing and who loves the British healthcare system, apparently doesn't have to worry about his healthcare. The board of directors for the Institute for Health Care Improvement has given Mr. Berwick lifetime coverage. Mr. Berwick started the organization and serves as its chief executive officer. Nice to know he won't have to enter the same system that he loves so much.
Now you're caught up on some of the news that the media has declared non-news. Why does anyone with any sense continue to watch the major news networks [besides Fox, that is]?