Full steam ahead! That's the word from Democrats on healthcare. And the pressure is on. Three more Democrats in the House have now decided to vote for the bill. One is Dennis Kucinich, who is more than a little flakey anyway. He didn't vote for it the first time because it was too "conservative."
It's the other two that bring a feeling of disgust: two House members who said they were prolife have now decided the language of the bill (has anyone really seen it yet?) is fine with them. How many principled Democrats on the abortion issue does that leave? What were they promised? Why did they decide to hold their nose with respect to all the garbage in this phantom bill?
This do-or-die approach could have dire consequences for the party.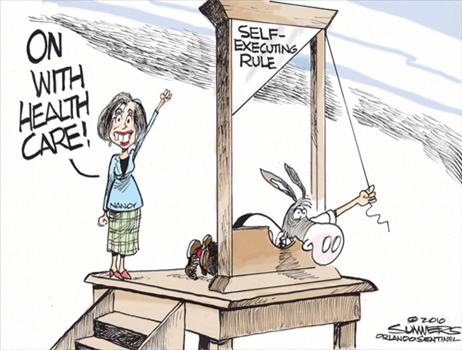 If that's what they want for their future, it's fine with me. The problem is that everyone else will have to suffer as a result of what they've done. In the face of principled, reasoned opposition, Obama continues to say critics are spreading misinformation. That's a baseless accusation. The information is solid and true. But his attitude is unchanged.
Probably what galls me the most are the protestations of innocence emanating from the president. If you look carefully (and it's not really all that hidden), you can see what's actually transpiring.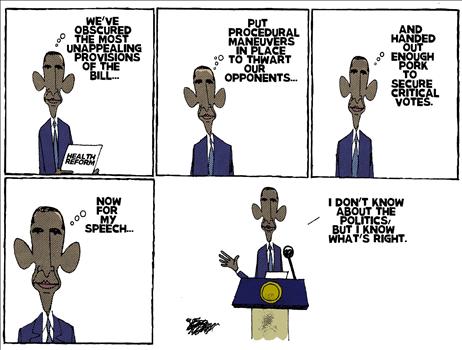 The hypocrisy is so blatant, there's no need to "expose" it. It's plain for all to see.