New Year's resolutions are not important to me. My whole life is one big resolution: I want to be what God wants me to be. Lots of other people like to make them, however. Here's one I came across recently:
Moderation is in rather short suppy in the White House. . .
I remember a document called the Declaration of Independence, a rather majestic piece of prose that gave birth to this country. I'm wondering what happened to that approach to government and life. It's almost as if someone is rewriting it today. Perhaps this is our new document—a Declaration of Dependence. Note the differences.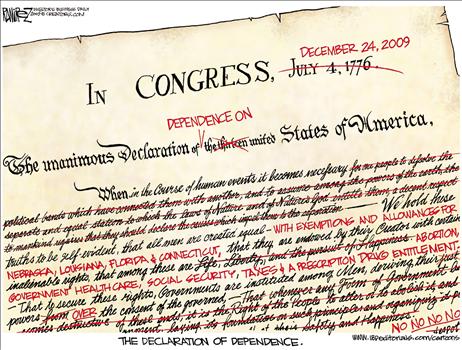 Read it carefully. It may be our new political creed.