The off-year election results are in. Overall, they signal a comeback for Republicans and, in some ways, for traditional conservatism. What do they say about the Obama presidency?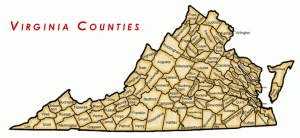 Virginia, as predicted by every poll, went overwhelmingly Republican. More than that, it went overwhelmingly conservative. Bob McDonnell took 59% of the vote in winning the governorship, a margin even greater than any of the polls indicated. The Republican lieutenant governor, Bill Bolling, was reelected with 56%, and Ken Cuccinelli, Republican candidate for attorney general, nearly equalled McDonnell's tally with 58%.
They were too conservative, critics said. Apparently, that wasn't the case in Virginia. There is now a team in place at the top of the state that is committed to the concepts of limited government, free enterprise, and Biblical morality. This is particularly gratifying to me since I lived in Virginia for most of my adult life. McDonnell also showed how to run a clean, positive campaign, focusing on the issues. That, by itself, is a rarity; he is to be commended.
The bigger surprise of the evening was Chris Christie's victory over Jon Corzine for the governorship of New Jersey. Beforehand, most polls gave him a slight lead, but always within the margin of error. In a 3-way race, he took 49%, which was 4% more than Corzine.
Christie is not known as a "movement" conservative, and I did read that he is in favor of homosexual marriage (unless that was a misstatement in the report), yet it also noted he is pro-life and has an unblemished record of putting corrupt politicians and others like them in prison. In New Jersey, that experience is going to come in handy—such people seem to abound there.
The best thing about this race is that Corzine is out. His reputation for always being in the neighborhood of corruption, and his desire to increase taxes, are the last things this state needs as it faces a tough economic future.
The one disappointment for conservatives was the special House race in New York. When the liberal Republican candidate pulled out of the race last weekend, things were looking pretty good for Doug Hoffman, a Republican who ran on the Conservative Party ticket. He came up short, however, to Democrat Bill Owens, 49-45.
I must admit that was a race I hoped would signal a resounding defeat for the Republican leadership in the area, which had chosen the liberal candidate, Dede Scozzafava, in the first place. It didn't help Hoffman, apparently, when she decided to endorse the Democrat. Her name also was still on the ballot, and she garnered 6% of the vote. It's conceivable that, without her name there, most of those votes would have gone to Hoffman. So, in essence, she was the spoiler in the race, acting much the same way as a third party does in many other races—ensuring that the one who might have won lost instead.
As disappointing as that particular election was, in actuality, it was the least significant of the three. One congressman (out of 435) is not as important as a governor, and now both Virginia and New Jersey will have governors of a different stripe than what those states have seen over the past 4 years.
On a brighter note, in Maine, the people rejected an attempt to legalize homosexual marriage. In spite of the governor's support for it, 53% said no. I haven't yet heard about the Washington state results on the same issue, but thus far, the only states that have approved homosexual marriage have had to use the courts to achieve it. Every time it has come down to a vote, people have held firm against this unbiblical and immoral proposition. Can this continue? We'll see.
What does all this mean for Barack Obama? Well, that depends on whom you believe. The White House had preemptively declared that all these elections dealt with local matters, and that nothing that occurred yesterday was a referendum on the president. Others say that the sea change in Virginia was astounding since it was a state Obama won. New Jersey Democrats are probably in shock; that state is nearly solid Democratic, and Obama won big there. How could it now have a Republican governor? Obama also campaigned repeatedly for Corzine, but it made no difference.
Republicans come away with new hope. The cry from many is already "on to the 2010 congressional elections!" They should be quite interesting.