Fallout from the awarding of the Nobel Peace Prize to President Obama continues, particularly among cartoonists. This one, for instance, attempts to be more accurate regarding the prize's true winner:
Since the prize was awarded not for an actual accomplishment, but for the words of "hope" the president offered in the first 12 days of his administration, I think the cartoonist got it right.
Then, there's this one: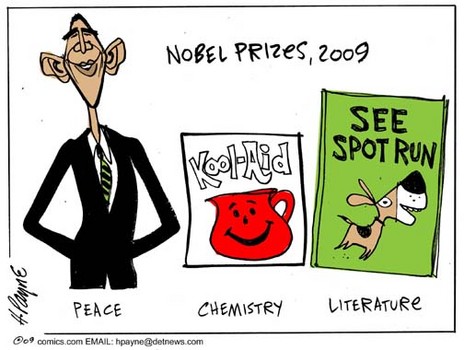 What Kool-Aid is to chemistry and "Dick and Jane" readers are to literature, that is what Barack Obama is to the attainment of real peace.
Not everything, though, is devoted to that one event this past week. There's the continuing saga of healthcare reform and legislators' efforts to make it happen:
It's nice to know they're looking out for us, and are so willing to share in our sufferings.
Yet as blatant as the legislators' hypocrisy may be, there is still one example of hypocrisy that outshines all others: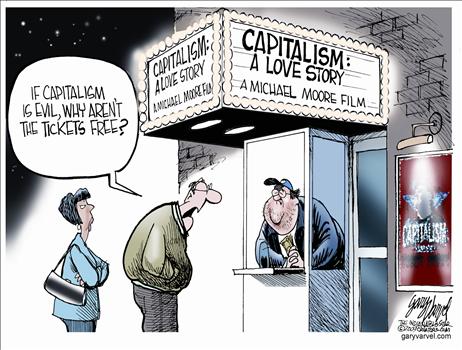 Michael Moore, who has become a multimillionaire through his films, is now lecturing us on how evil capitalism is—while he rakes in the dough. Only in America . . . at least for now. Who knows how much liberty may remain in a few short years?