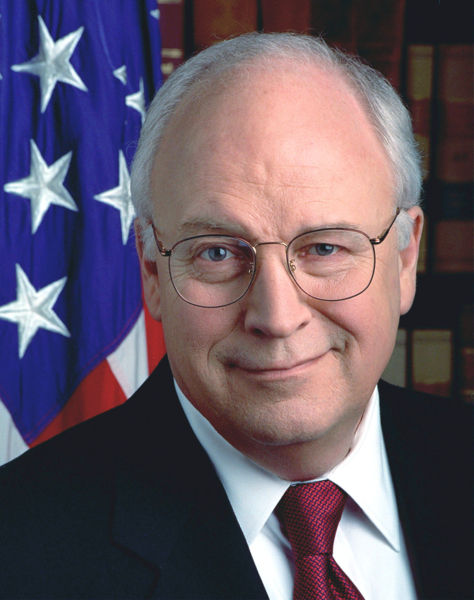 Little did I know when I posted a couple of days ago about Dick Cheney's spirited defense of the Bush administration's antiterrorist policies that both he and President Obama would be speaking yesterday on the topic of national security.
It is instructive to compare what they said. I normally don't like to post comments that are too lengthy, as readers may tire and not get through the whole thing. However, this one seems necessary, so stay with me.
Obama seemed to focus on what he considered the errors of the previous administration:
Unfortunately, faced with an uncertain threat, our government made a series of hasty decisions. And I believe that those decisions were motivated by a sincere desire to protect the American people. But I also believe that – too often – our government made decisions based upon fear rather than foresight, and all too often trimmed facts and evidence to fit ideological predispositions. . . . For reasons that I will explain, the decisions that were made over the last eight years established an ad hoc legal approach for fighting terrorism that was neither effective nor sustainable – a framework that failed to rely on our legal traditions and time-tested institutions; that failed to use our values as a compass.
Specifically, he targeted waterboarding:
I know some have argued that brutal methods like water-boarding were necessary to keep us safe. I could not disagree more. As Commander-in-Chief, I see the intelligence, I bear responsibility for keeping this country safe, and I reject the assertion that these are the most effective means of interrogation. What's more, they undermine the rule of law. They alienate us in the world. They serve as a recruitment tool for terrorists, and increase the will of our enemies to fight us, while decreasing the will of others to work with America.
Then the Bush administration gets it with both barrels:
I knew when I ordered Guantanamo closed that it would be difficult and complex. There are 240 people there who have now spent years in legal limbo. In dealing with this situation, we do not have the luxury of starting from scratch. We are cleaning up something that is – quite simply – a mess; a misguided experiment that has left in its wake a flood of legal challenges that my Administration is forced to deal with on a constant basis, and that consumes the time of government officials whose time should be spent on better protecting our country.
Mr. Cheney's interpretation of events was rather different:
Nine-eleven caused everyone to take a serious second look at threats that had been gathering for a while, and enemies whose plans were getting bolder and more sophisticated. Throughout the 90s, America had responded to these attacks, if at all, on an ad hoc basis. The first attack on the World Trade Center was treated as a law enforcement problem, with everything handled after the fact – crime scene, arrests, indictments, convictions, prison sentences, case closed.
In other words, President Clinton treated these terrorist attacks as a policing problem, not an issue of war being declared on America. President Bush changed that perception:
Nine-eleven made necessary a shift of policy, aimed at a clear strategic threat – what the Congress called "an unusual and extraordinary threat to the national security and foreign policy of the United States." From that moment forward, instead of merely preparing to round up the suspects and count up the victims after the next attack, we were determined to prevent attacks in the first place.
Then Mr. Cheney took direct hit at the Obama administration's disdain for enhanced interrogation:
In top secret meetings about enhanced interrogations, I made my own beliefs clear. I was and remain a strong proponent of our enhanced interrogation program. The interrogations were used on hardened terrorists after other efforts failed. They were legal, essential, justified, successful, and the right thing to do. The intelligence officers who questioned the terrorists can be proud of their work and proud of the results, because they prevented the violent death of thousands, if not hundreds of thousands, of innocent people.
When President Obama released top secret memos about enhanced interrogation, he left out something, according to Mr. Cheney:
Yet somehow, when the soul-searching was done and the veil was lifted on the policies of the Bush administration, the public was given less than half the truth. The released memos were carefully redacted to leave out references to what our government learned through the methods in question. Other memos, laying out specific terrorist plots that were averted, apparently were not even considered for release. For reasons the administration has yet to explain, they believe the public has a right to know the method of the questions, but not the content of the answers.
Further, the current administration seeks to prosecute those who carried out these interrogations, turning political disagreements into criminal activities. Near the end of his speech, Mr. Cheney summarized incisively:
For all that we've lost in this conflict, the United States has never lost its moral bearings. And when the moral reckoning turns to the men known as high-value terrorists, I can assure you they were neither innocent nor victims. As for those who asked them questions and got answers: they did the right thing, they made our country safer, and a lot of Americans are alive today because of them.
Thank you, former VP Cheney, for reminding us of the threats that we face and that we must deal with them realistically.