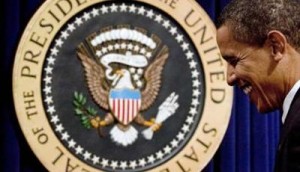 All you need to do is go to the official White House website and see how quickly Obama has moved to work on behalf of the radical homosexual movement. On the site, the section is called "Support for the LGBT Community." The goals:
Expanding hate crimes statutes
Requiring employers to hire homosexuals or be targeted for discrimination suits
Promoting civil unions and federal rights for the "community" [in case you are not up on the wording, LGBT means "lesbians, gays, bisexual, and transgendered"]
Opposing a constitutional ban on same-sex marriage [he wants to repeal the Defense of Marriage Act and, despite statements to the contrary, actually believes in same-sex marriage]
Repealing of the "Don't Ask-Don't Tell policy in the military
Expanding adoption rights for homosexuals
The cultural shift, which is already well underway, is now receiving official endorsement from the President of the United States. Christians who voted for Obama have helped bring this to pass. It's time to face the facts. If you say Jesus Christ is Lord, your vote should reflect His ways, not government approval for a sinful lifestyle.